Regular price
Sale price
$63.00 USD
Unit price
per
Sale
Sold out
A delightfully soft and warm beanie in a slouchy, relaxed fit, hand knitted in the finest quality pure alpaca wool. This style is easy to wear, suiting all face shapes, making it our best selling hat.
* LUXURY * Alpaca is one of the finest and most luxurious natural fibres in the world, often more highly prized than cashmere. It is known for its softness, superior warmth and durability. It won't pill (bobble) and will last much longer than synthetic fibres.
* WARMTH * Alpaca is four times warmer than lambswool. This is because the fibre is hollow inside which means it insulates incredibly well, whilst still being very lightweight. It has a lovely feel as it is breathable.
* ECO FRIENDLY * The alpacas that provide the fibre we use in our ponchos graze on the high plains of Peru. Their hooves do not damage the ground in the same way other grazing animals do, which can lead to desertification in intensely farmed areas. As alpaca is a pure natural fibre, it bio degrades completely.
* FAIR TRADE* Our entire range of luxury alpaca knitwear is designed in England and lovingly hand made at a small women's co-operative in Peru. We have worked with the same ladies since 2008 and we share a trusted relationship. All our clothing features a label giving information about our work in Peru.
* COLOURS * This hat is one of our best selling products and customers often come back to buy more in a different colour. We have 13 colours available, from muted classic colours to bright, original colours. It's such a flattering fit and is sumptiously soft, warm and cosy.
* SIZING * One size. Designed to be worn with the material slightly 'rumpled' at the back. It measures 29cm long by 26cm wide (measured at its widest point when laid flat on a table). Suitable for teenagers or adults. The hat is a great fit - not too tight and not too loose. We have spent a long time getting it just right! It is stretchy so it will fit most heads. If you have a particularly large or small head then let me know in the comments and I will pick out a good size for you.
Unisex - suitable for men and women.
* WASHING * You won't need to wash your hat as often as you would need to wash a cotton or synthetic hat because the properties of the natural alpaca fibre repel dirt and moisture. When you do wash it, hand wash in lukewarm (30 degrees) water with delicate woollens detergent and it will wash brilliantly and stay like new. Do not tumble dry, just lie flat to dry.
* ORIGIN * All of our 100% alpaca products are made using top quality alpaca fibre which we source from the highly regarded Peruvian manufacturer 'Michell'. Our garments are all washed and pressed so they will reach you in perfect condition.
* PLASTIC FREE PACKAGING *
Your hat will be carefully wrapped in 100% recycled tissue paper, and sent to you in a cardboard envelope which can be recycled or reused. If you are buying the hat as a gift, rest assured that our presentation and wrap is pretty enough to send straight to the recipient! Just tick 'This a gift' at checkout and we won't include a receipt in the parcel.
This will quickly become your favourite go-to piece to pull on when it's chilly outside! Treat yourself to a touch of luxury for the cold winter months.
Materials: 100 percent alpaca fibre, Pure alpaca fibre.
Share
View full details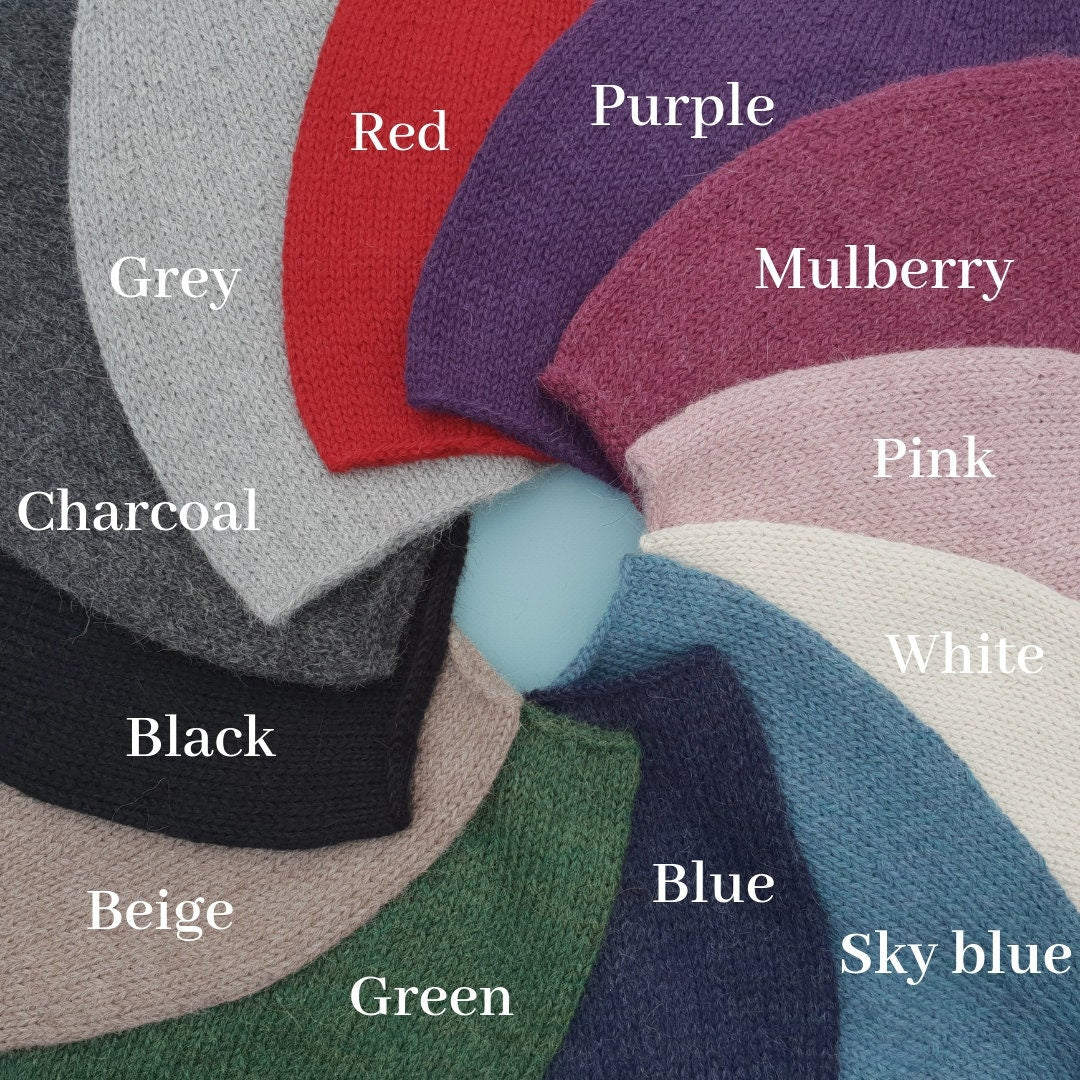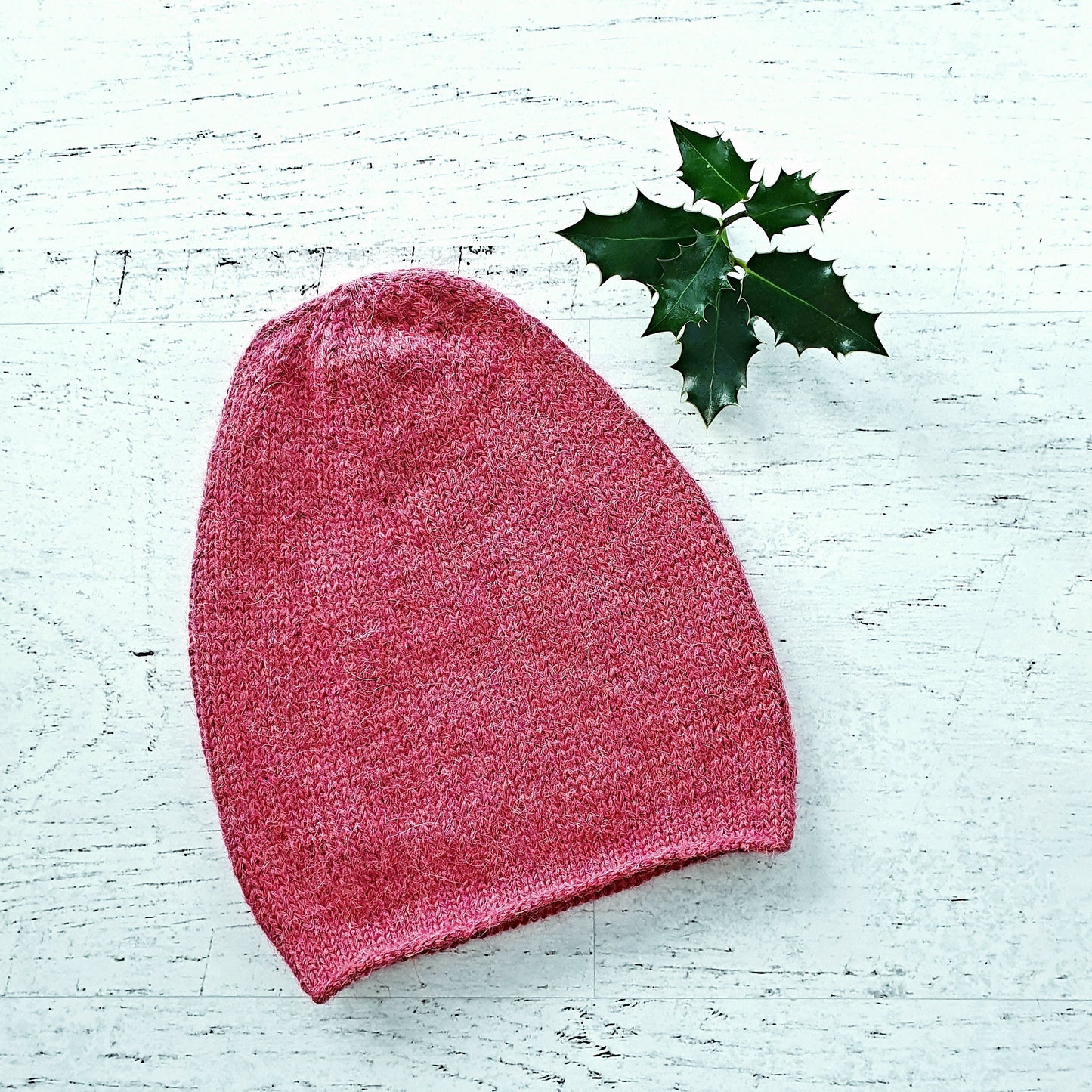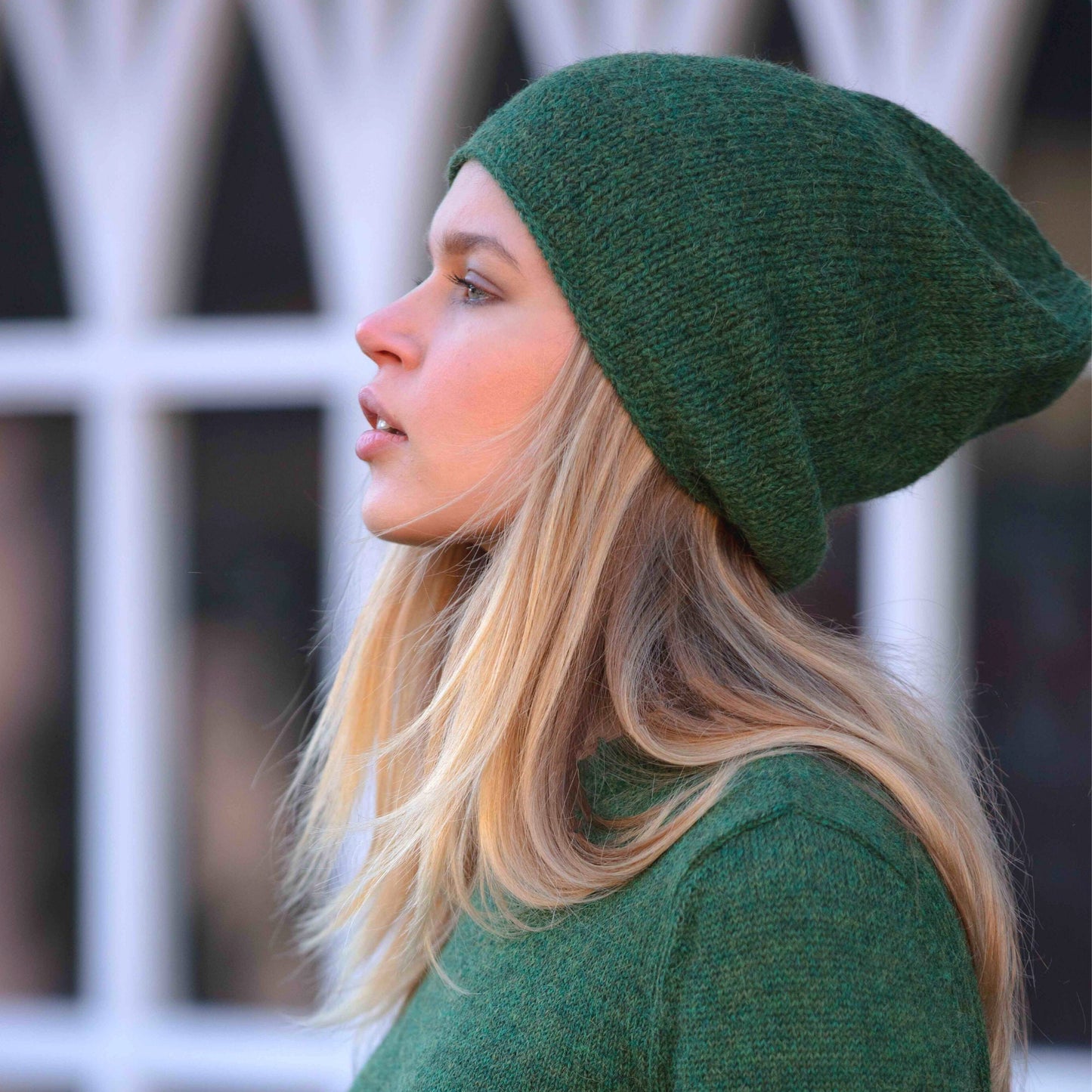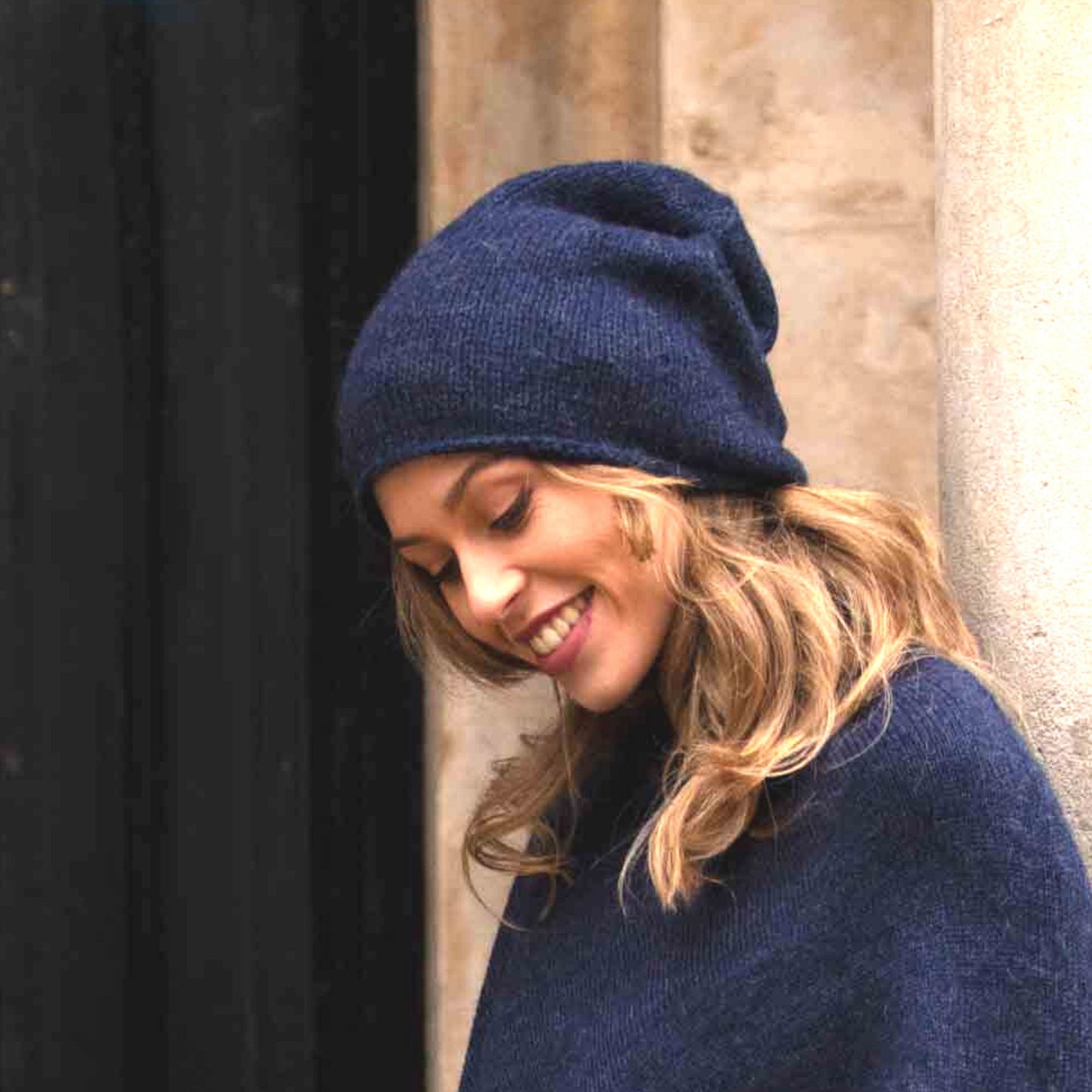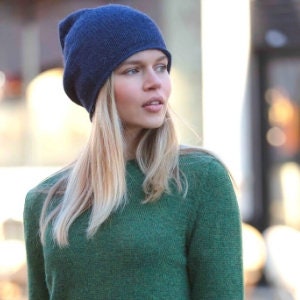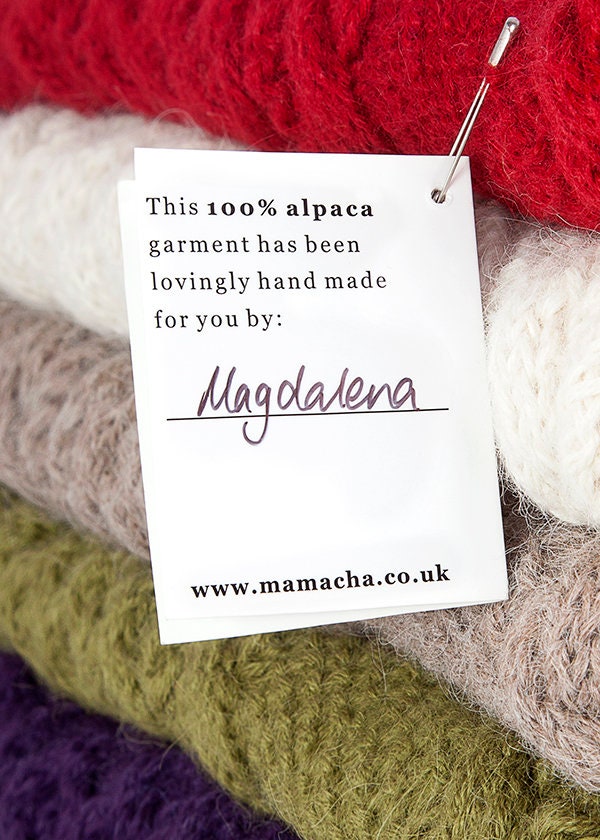 This hat is beautiful, the mulberry colour...
This hat is beautiful, the mulberry colour is gorgeous and it has a slightly fluffy and very soft feel to it with a lovely drape.
I also love how the name of the maker is written on the label.
Amy was very efficient, messaging was easy and friendly and posting swift, thank you!